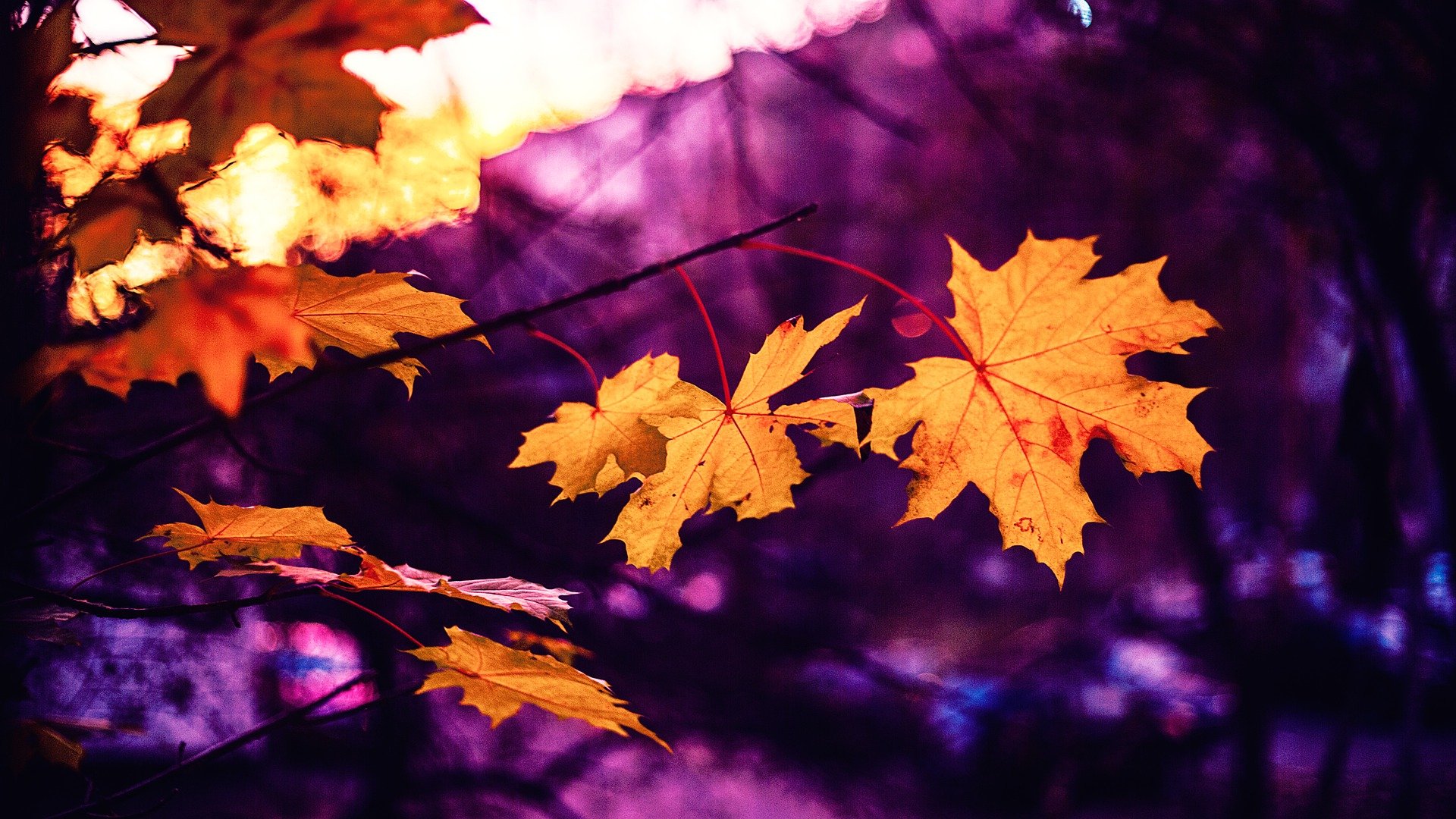 "Autumn – the season that teaches us that change can be beautiful."
– Unknown
Here a few Feng Shui fall ideas to keep the positive energy flowing in your space during this time of year.
 
SCENTS
Feng Shui involves all of our senses and one way to positively affect your space is to bring in those yummy, spicy fall scents. They always seem to make our home or space feel cozier.  When it feels cozier, we feel more nurtured, safe, and relaxed.  I just love those pumpkin or vanilla candles, especially during the fall. 
Please be mindful of the products you use. I would suggest staying away from synthetic scents. There are lots of healthier alternatives.  Beeswax candles are wonderful and happen to also be air purifiers. You could diffuse natural essential oils in a diffuser or simmer spices on your stove. There are tons of recipes online. You might even already have some of the ingredients in your cupboard such as cinnamon sticks, cloves, and orange peels.  There is also the traditional craft of making homemade pomanders of oranges and cloves.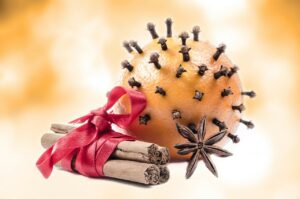 FRUIT BOWLS
Having fresh fruit bowls in your kitchen, dining room, or living room is always wonderful Feng Shui, but you can tailor it to the fall season by displaying red apples at this time of year.  In Feng Shui, red apples are said to represent peace, harmony, and good health.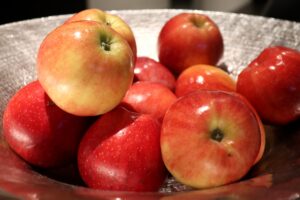 CLEAR YOUR GUTTERS
If you have roof gutters, make sure to clear them out as the leaves start to fall.  People tend to just apply Feng Shui to their inside space, but anything on our property affects us.  Clogged gutters represent stagnant energy and lack of flow.
CLOCKS AND WATCHES
Soon we will be setting our clocks back. Take this opportunity to check and make sure all your clocks and watches are working properly.  Stopped clocks, whether they are broken or just need batteries replaced, represent being stuck. When I first learned about this, I was absolutely amazed as to how many watches and clocks I was finding around the house that I had never paid attention to, or even realized we had. 
Get them moving again to keep that energy flowing.
Wishing a wonderful fall season!
Sign Up for the Newsletter to receive a free PDF on
Ten Ways to Apply Feng Shui to Your Life Right Now!